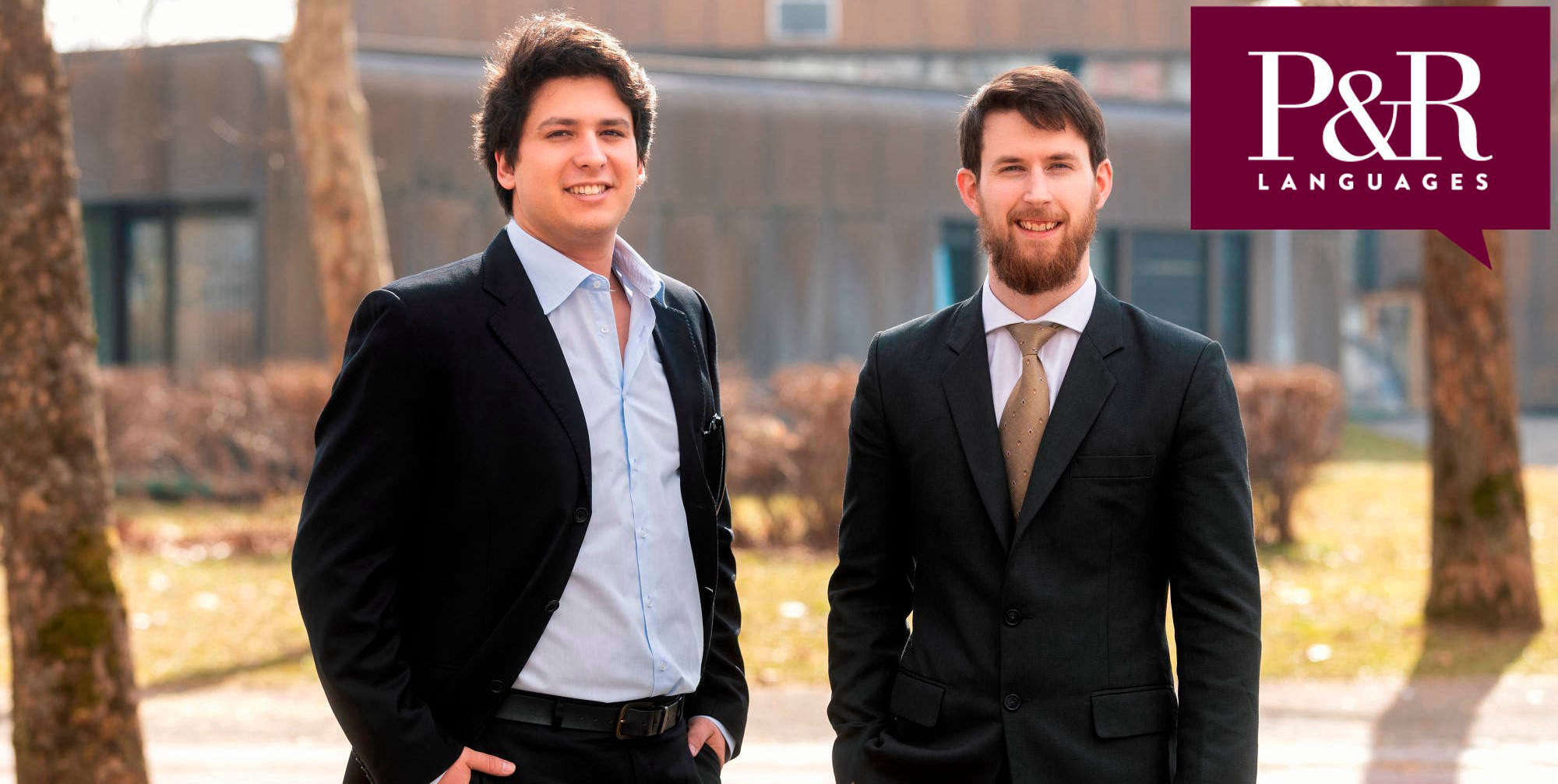 Nicola Patrone & Micheal Reidy
Ali natančneje: kdo smo? P&R Languages pomeni »Patrone and Reidy Languages«, partnerstvo med predanima učiteljema, katerih cilj je združiti svoje znanje na področju učenja jezikov in oblikovati jezikovno šolo, ki bo tečajnikom služila od začetka do konca.
Prepričani smo, da se ljudje novega jezika učijo na različne načine, kar se odraža tudi v našem pristopu.
Zakaj izbrati našo jezikovno šolo?
Skupaj z našimi strankami ustvarjamo prilagojene vsebine, teme in učne ure od samega začetka, pri čemer vsako skupino usmerjamo k temu, da doseže zastavljene jezikovne cilje, ne glede na to, kakšni so. Poleg tega se povsem prilagodimo vašemu urniku, tako da lahko učne ure spremljate prek spleta, pri vas doma, na delovnem mestu ali kjer koli drugje. To pomeni, da se jezika učite takrat, ko vam ustreza, in tam, kjer želite.